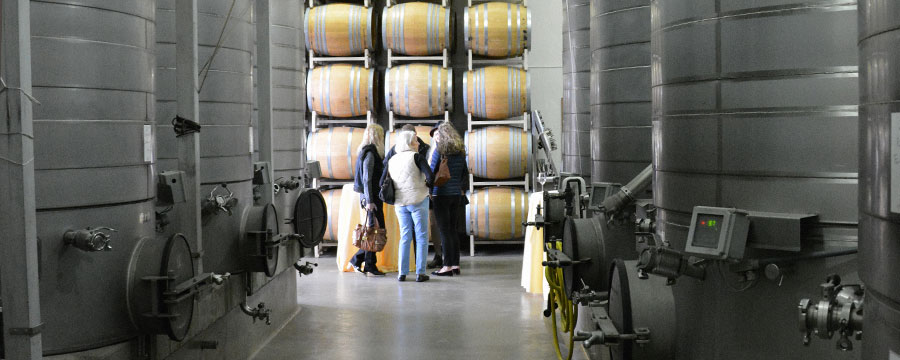 A morning to remember.
Ever wonder what it takes for a grape to go from the vine to a bottle of Napa Valley wine? Morning in the Winery is a unique opportunity to meet some of Napa Valley's most talented winemakers and get answers to your questions about winemaking, sustainability and the local wine industry. Five wineries open their doors to welcome you for a unique educational experience, highlighting our region's commitment to cultivating excellence. All participating wineries are part of our Napa Neighbor program and all are certified Napa Green Wineries.
This event was a casual community open house, complimentary for Napa County residents.
The annual program was offered for four years from 2014 through 2017.